Translating an identity into motion
Creative direction
Art direction
Motion design
During the summer of 2020 the Study In Sweden identity updated its visual identity. But as in a lot of cases of rebranding a very important part was left out – how does the brand look and feel while moving? A team consisting of me and a project manager was called upon to translate the new identity into a motion asset template library to be used on digital channels. The assets needed to feel connected to the rest of the identity while being simple to adapt and edit. This is due to the Study In Sweden content department consisting mostly of students with sometimes limited knowledge in working with motion graphics.
The majority of the content using the motion assets is published on YouTube. This was taken into consideration while developing the graphics to make sure that everything from endplates to thumbnails stayed true to the original identity – giving a unified expression across the channel.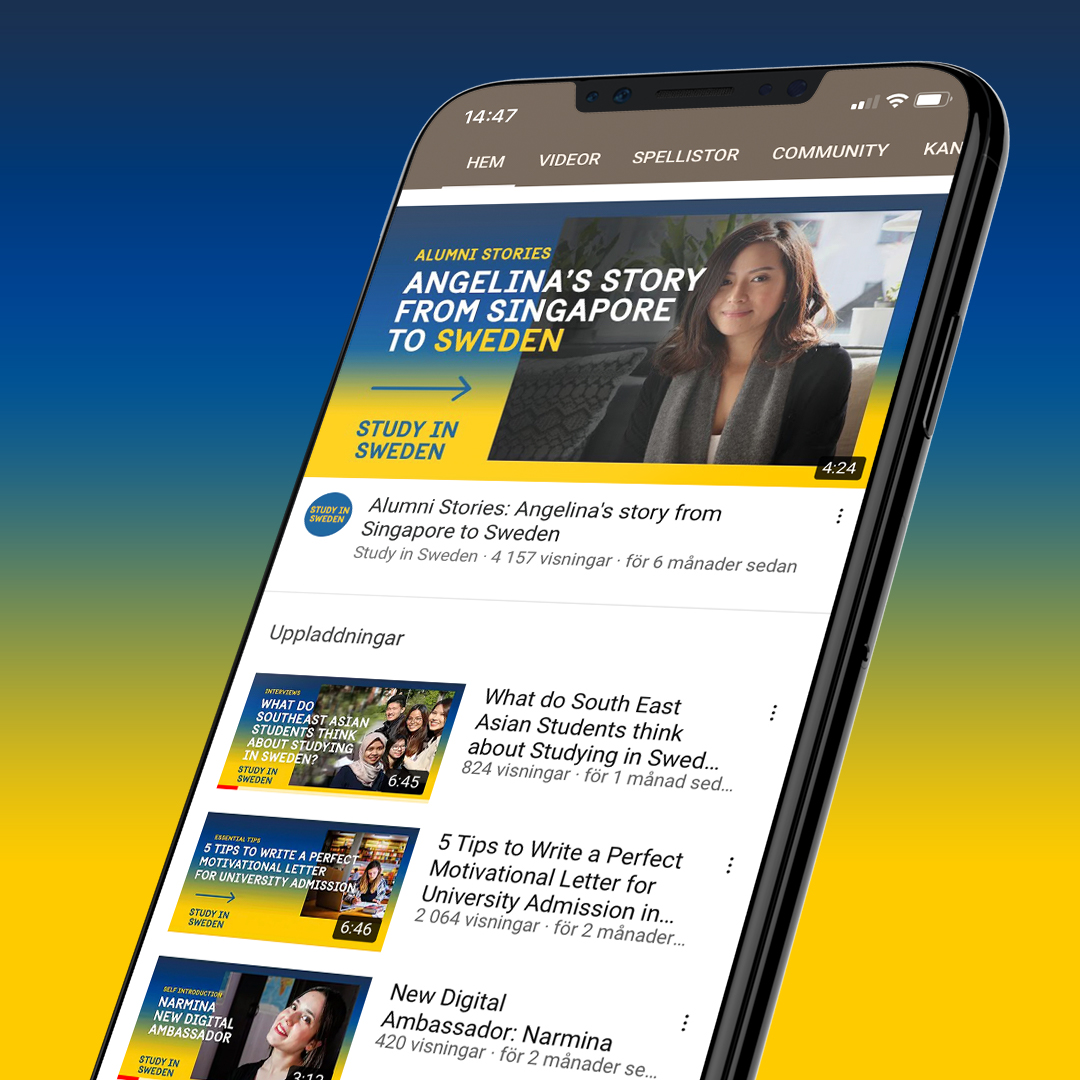 Different versions of the outro was created to be able to highlight important events connected to Study In Sweden's strong promotion of LGBT rights as well as sustainability. All assets in the project were developed both for landscape and vertical formats.