Enter the mind of Maria Nilsdotter
Maria Nilsdotter is a Swedish fine jewellery designer with her creations sold worldwide. With her flagship store and studio situated in the heart of Stockholm she was in need of a web page with both shop and showroom qualities so that her international clientel could keep up with and buy her new creations. The goal was to make a web shop that embodied her style, that could easily be maintained by their inhouse staff. And at the same time host inspiration, giving you access to the mind of the designer.
Startpage
At the startpage you're given the choice to either head over to the store or to get a better look into what inspires Maria Nilsdotter right now.
Into the mind of the designer
Maria Nilsdotter is very eager to be transparent about what inspires her and loves to share inspiration and sketches from upcoming and past collections. In this page we wanted to let people in to the mind of the designer in an endless scroll of her creative stream of consciousness. And when you feel inspired you can always access the shop in the sticky button in the margin to the left.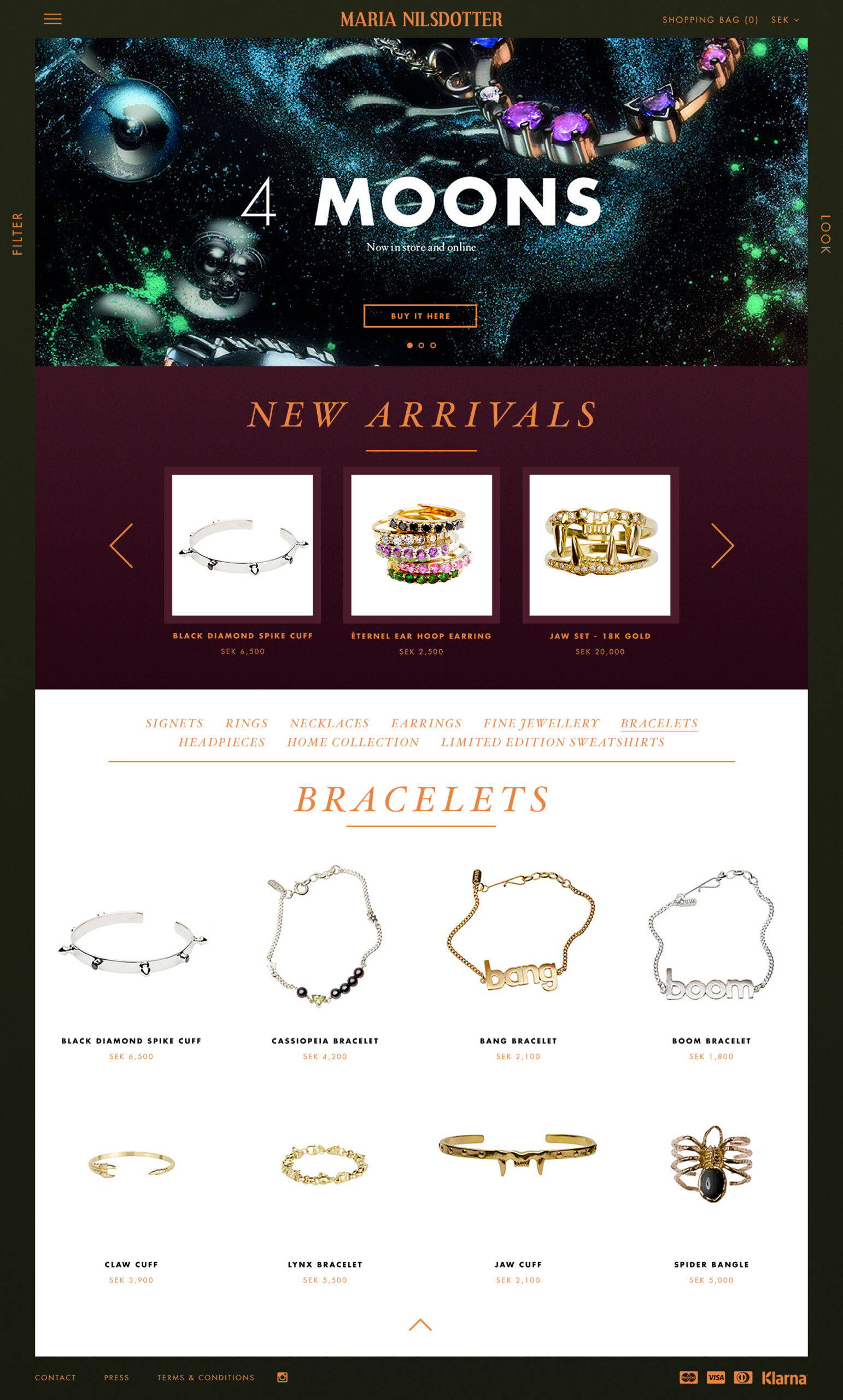 Shop
The product page greets you with a large hero area for key visuals from the latest collections. The page is sorted into categories with easy filter access in the left margin as a sticky button that follows along as you scroll.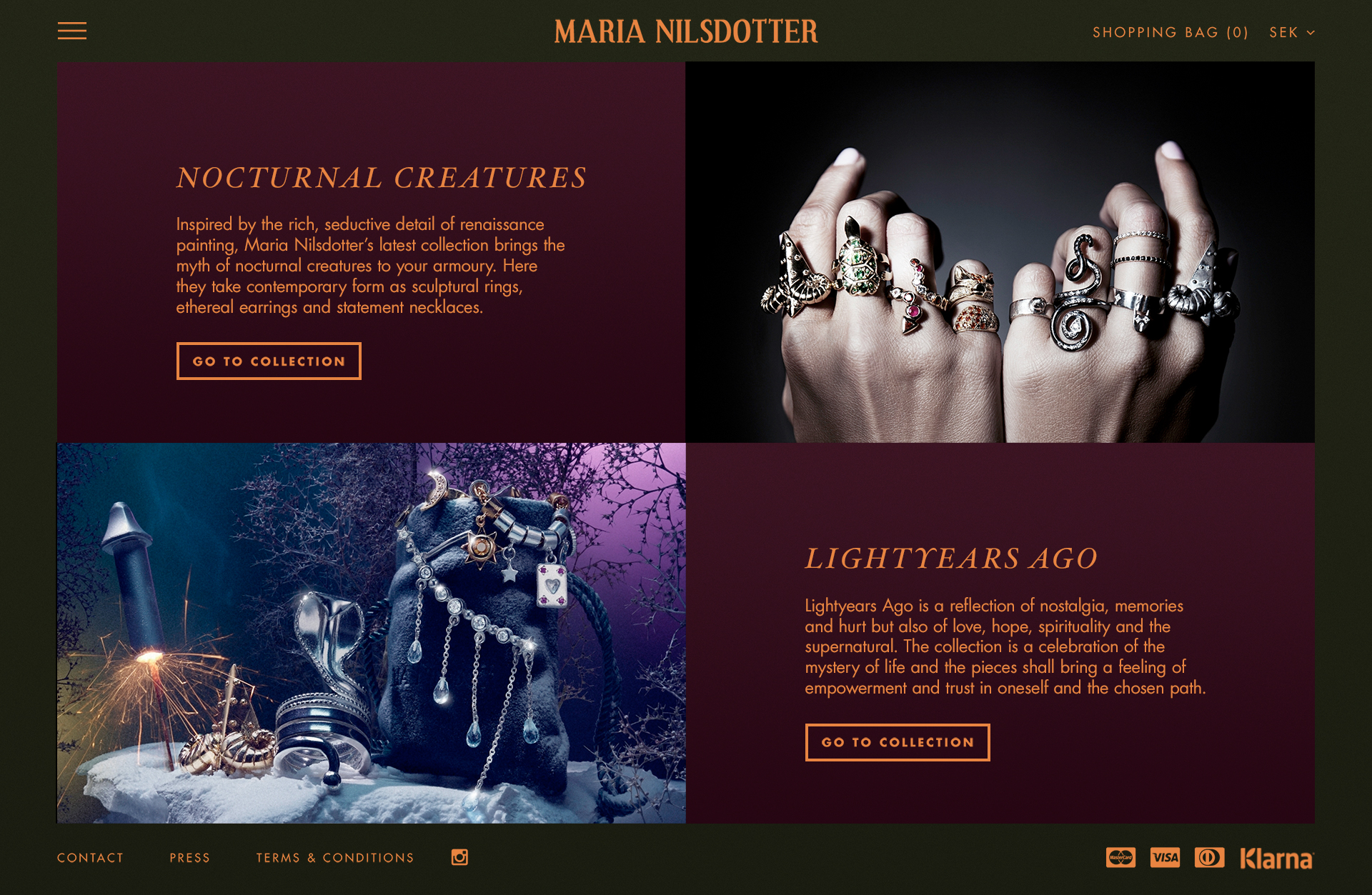 Collections
For those who want to know more about the different collections, we gathered all collection information on one place to let the visitors dive deeper into what inspired each collection – with a quick access to purchase.